𝐖𝐞𝐥𝐜𝐨𝐦𝐞 𝐓𝐨 𝐃𝐫. 𝐀𝐧𝐤𝐢𝐭 𝐏𝐚𝐧𝐢𝐠𝐫𝐚𝐡𝐢'𝐬 𝐇𝐨𝐦𝐞𝐨𝐩𝐚𝐭𝐡𝐲 𝐂𝐥𝐢𝐧𝐢𝐜
Dr. Ankit Panigrahi, BHMS, MD is a renowned Homeopathy Doctor in Bhubaneswar who is highly skilled and experienced in treating major and minor diseases. We are dedicated to providing people with research-based Homeopathic therapies with innovative approaches that link dietary accent and nutrition, mind-body balancing strategies, and physical care so that it will enhance your wholeness and healing. We offer treatments to various ongoing and chronic diseases, adult diabetes, treatment for hair loss and leucoderma, joint pain, and other complications where a conventional form of treatment stops to act.
Healing involves the whole of you that includes your body, mind, and soul. If you're looking to heal, then homeopathy will be the answer. We at our clinic make sure you get the most advanced homeopathic care starting from the first consultation through the entire process so that you remain at ease and  received the best treatment. Now, you're up to an attractive development that aims to bring about a much better life and overall health & well-being.
Personalized care is central to our mission that concentrates on medicine as an art tailored to each individual rather than a traditional one. Our patient-centric programs and services include analyzing your mental, physical, psychosocial, and medical needs. That is why we are with a well-directed plan to offer value-based homeopathic care specifically for you.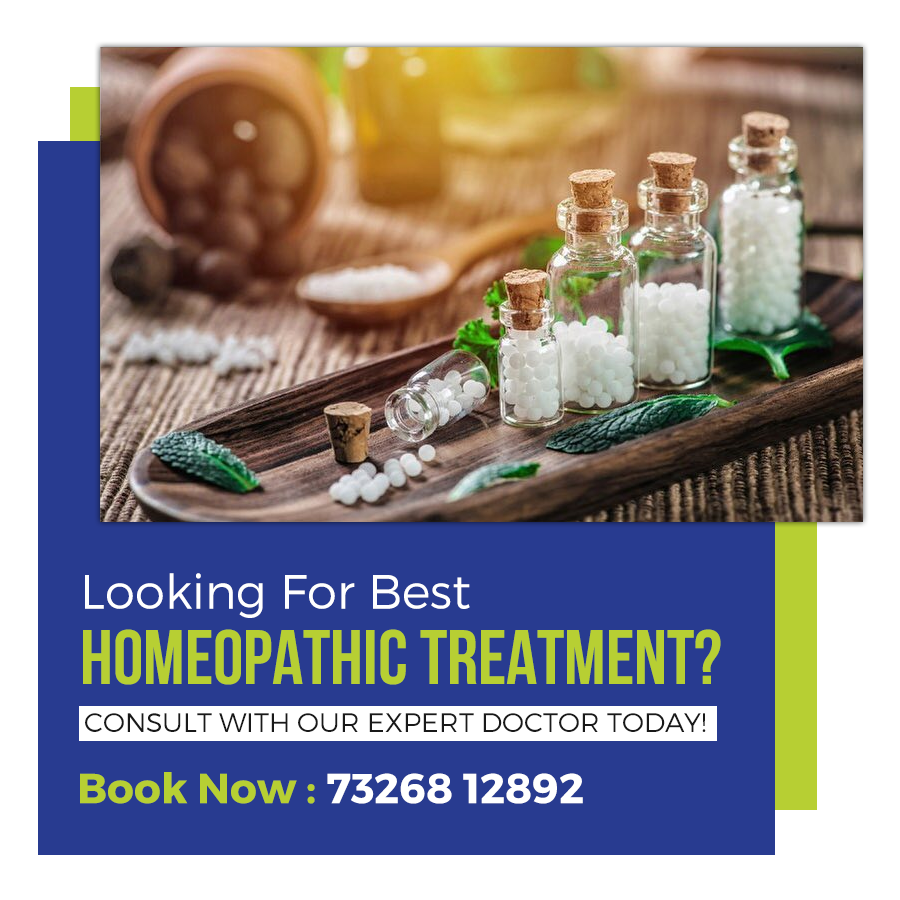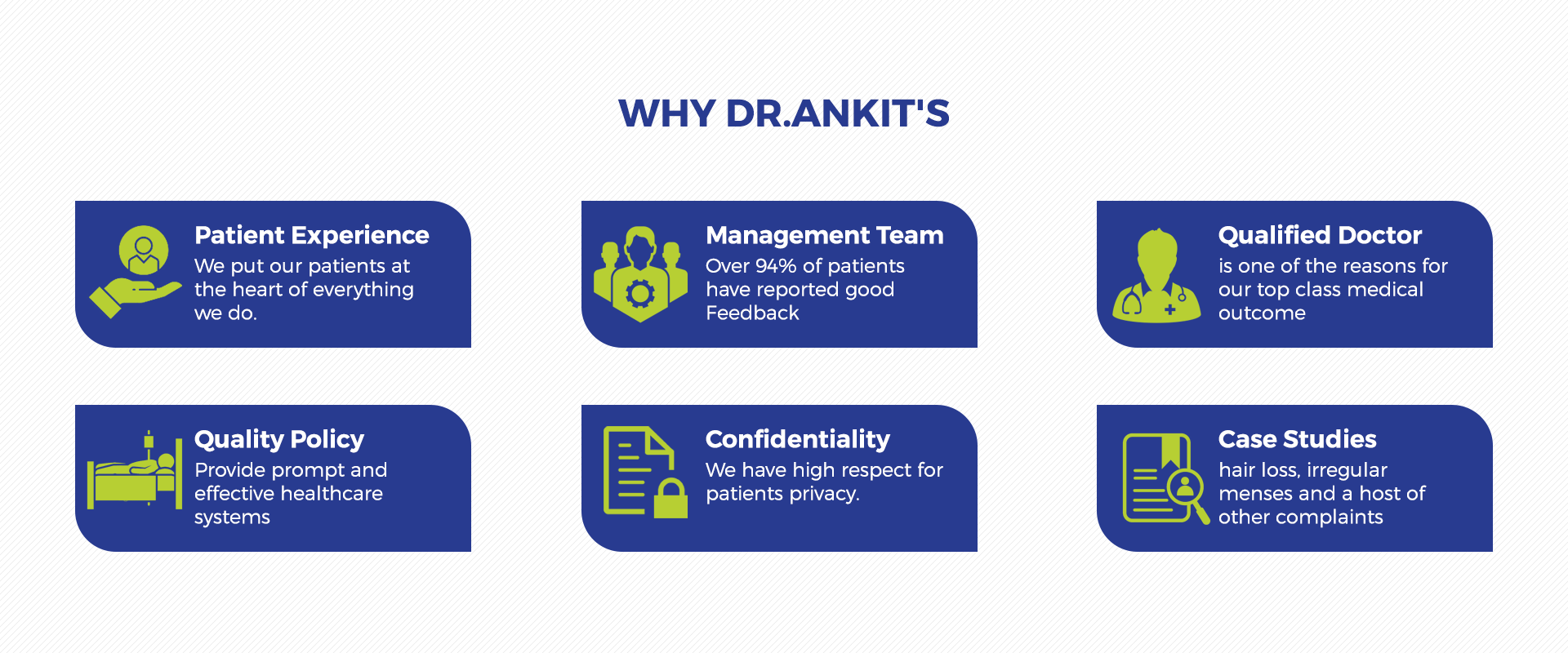 Client

Testimonials
𝐀𝐬 𝐩𝐞𝐫 𝐦𝐲 𝐞𝐱𝐩𝐞𝐫𝐢𝐞𝐧𝐜𝐞 𝐃𝐫. 𝐀𝐧𝐤𝐢𝐭 𝐏𝐚𝐧𝐢𝐠𝐫𝐚𝐡𝐢'𝐬 𝐇𝐨𝐦𝐞𝐨𝐩𝐚𝐭𝐡𝐲 𝐂𝐥𝐢𝐧𝐢𝐜 𝐢𝐬 𝐨𝐧𝐞 𝐨𝐟 𝐭𝐡𝐞 𝐛𝐞𝐬𝐭 𝐜𝐥𝐢𝐧𝐢𝐜 𝐢𝐧 𝐁𝐡𝐮𝐛𝐚𝐧𝐞𝐬𝐰𝐚𝐫. 𝐃𝐫 𝐀𝐧𝐤𝐢𝐭 𝐩𝐚𝐧𝐢𝐠𝐫𝐚𝐡𝐢'𝐬 𝐝𝐢𝐚𝐠𝐧𝐨𝐬𝐢𝐬 𝐢𝐬 𝐠𝐨𝐨𝐝. 𝐈 𝐡𝐚𝐯𝐞 𝐠𝐨𝐭 𝐭𝐡𝐞 𝐛𝐞𝐬𝐭 𝐫𝐞𝐬𝐮𝐥𝐭 𝐢𝐧 𝐦𝐲 𝐜𝐚𝐬𝐞.
𝐋𝐨𝐤𝐚𝐧𝐚𝐭𝐡 𝐌𝐢𝐬𝐡𝐫𝐚
𝐌𝐲 𝐝𝐚𝐮𝐠𝐡𝐭𝐞𝐫 𝐰𝐚𝐬 𝐬𝐮𝐟𝐟𝐞𝐫𝐢𝐧𝐠 𝐟𝐫𝐨𝐦 𝐬𝐞𝐯𝐞𝐫𝐞 𝐜𝐨𝐧𝐬𝐭𝐢𝐩𝐚𝐭𝐢𝐨𝐧 𝐬𝐢𝐧𝐜𝐞 𝐛𝐢𝐫𝐭𝐡.𝐃𝐫 𝐀𝐧𝐤𝐢𝐭 𝐠𝐚𝐯𝐞 𝐡𝐞𝐫 𝐬𝐨𝐦𝐞 𝐦𝐞𝐝𝐢𝐜𝐢𝐧𝐞𝐬 𝐰𝐢𝐭𝐡 𝐬𝐨𝐦𝐞 𝐝𝐢𝐞𝐭 𝐜𝐡𝐚𝐫𝐭.𝐌𝐲 𝐝𝐚𝐮𝐠𝐡𝐭𝐞𝐫 𝐢𝐬 𝐚𝐛𝐬𝐨𝐥𝐮𝐭𝐞𝐥𝐲 𝐟𝐢𝐧𝐞 𝐧𝐨𝐰.𝐌𝐲 𝐡𝐚𝐢𝐫𝐟𝐚𝐥𝐥 𝐢𝐬 𝐚𝐥𝐬𝐨 𝐢𝐧 𝐜𝐨𝐧𝐭𝐫𝐨𝐥 𝐚𝐟𝐭𝐞𝐫 𝐭𝐚𝐤𝐢𝐧𝐠 𝐡𝐢𝐬 𝐦𝐞𝐝𝐢𝐜𝐢𝐧𝐞.𝐇𝐞 𝐢𝐬 𝐭𝐡𝐞 𝐛𝐞𝐬𝐭 𝐡𝐨𝐦𝐞𝐨𝐩𝐚𝐭𝐡 𝐢𝐧 𝐭𝐨𝐰𝐧.𝐈 𝐜𝐚𝐧'𝐭 𝐫𝐞𝐥𝐲 𝐮𝐩𝐨𝐧 𝐚𝐧𝐲𝐨𝐧𝐞 𝐟𝐨𝐫 𝐦𝐲 𝐟𝐚𝐦𝐢𝐥𝐲.𝐓𝐡𝐚𝐧𝐤 𝐮 𝐝𝐨𝐜𝐭𝐨𝐫😊
𝐀𝐢𝐬𝐡𝐰𝐚𝐫𝐲𝐚
𝐈 𝐡𝐚𝐯𝐞 𝐛𝐞𝐞𝐧 𝐠𝐞𝐭𝐭𝐢𝐧𝐠 𝐭𝐫𝐞𝐚𝐭𝐦𝐞𝐧𝐭 𝐟𝐨𝐫 𝐦𝐲 𝐜𝐚𝐫𝐩𝐚𝐥 𝐭𝐮𝐧𝐧𝐞𝐥.𝐓𝐡𝐞 𝐏𝐚𝐢𝐧 𝐡𝐚𝐬𝐧'𝐭 𝐜𝐨𝐦𝐞 𝐛𝐚𝐜𝐤 𝐬𝐢𝐧𝐜𝐞 𝐈'𝐦 𝐭𝐚𝐤𝐢𝐧𝐠 𝐭𝐡𝐞 𝐦𝐞𝐝𝐢𝐜𝐢𝐧𝐞𝐬.𝐓𝐡𝐚𝐧𝐤 𝐲𝐨𝐮 𝐬𝐨 𝐦𝐮𝐜𝐡 𝐃𝐫.𝐀𝐧𝐤𝐢𝐭 𝐟𝐨𝐫 𝐮𝐫 𝐭𝐫𝐞𝐚𝐭𝐦𝐞𝐧𝐭.
𝐒𝐮𝐜𝐡𝐢𝐬𝐦𝐢𝐭𝐚 𝐏𝐚𝐭𝐢
𝐓𝐡𝐞 𝐃𝐨𝐜𝐭𝐨𝐫 𝐢𝐬 𝐞𝐱𝐭𝐫𝐞𝐦𝐞𝐥𝐲 𝐢𝐧𝐭𝐞𝐥𝐥𝐢𝐠𝐞𝐧𝐭, 𝐞𝐧𝐞𝐫𝐠𝐞𝐭𝐢𝐜 𝐚𝐧𝐝 𝐞𝐧𝐭𝐡𝐮𝐬𝐢𝐚𝐬𝐭𝐢𝐜.𝐃𝐫.𝐀𝐧𝐤𝐢𝐭 𝐢𝐬 𝐎𝐧𝐞 𝐨𝐟 𝐭𝐡𝐞 𝐛𝐞𝐬𝐭 𝐇𝐨𝐦𝐞𝐨𝐩𝐚𝐭𝐡𝐲 𝐝𝐨𝐜𝐭𝐨𝐫 𝐢𝐧 𝐁𝐡𝐮𝐛𝐚𝐧𝐞𝐬𝐰𝐚𝐫.
𝐊𝐚𝐧𝐢𝐤𝐚 𝐏𝐫𝐚𝐝𝐡𝐚𝐧
𝐕𝐢𝐬𝐢𝐭𝐞𝐝 𝐭𝐡𝐢𝐬 𝐩𝐥𝐚𝐜𝐞 𝐟𝐨𝐫 𝐂𝐨𝐥𝐢𝐭𝐢𝐬. 𝐈 𝐡𝐚𝐯𝐞 𝐛𝐞𝐞𝐧 𝐬𝐮𝐟𝐟𝐞𝐫𝐢𝐧𝐠 𝐟𝐨𝐫 𝐨𝐯𝐞𝐫 𝐟𝐢𝐟𝐭𝐲 𝐲𝐞𝐚𝐫𝐬.𝐈 𝐥𝐨𝐬𝐭 𝐚𝐥𝐥 𝐡𝐨𝐩𝐞 𝐛𝐮𝐭 𝐚𝐟𝐭𝐞𝐫 𝐭𝐚𝐤𝐢𝐧𝐠 𝐃𝐫.𝐀𝐧𝐤𝐢𝐭 𝐬𝐢𝐫'𝐬 𝐦𝐞𝐝𝐢𝐜𝐢𝐧𝐞𝐬, 𝐈'𝐦 𝐟𝐞𝐞𝐥𝐢𝐧𝐠 𝐛𝐞𝐭𝐭𝐞𝐫 𝐚𝐧𝐝 𝐈 𝐝𝐨 𝐧𝐨𝐭 𝐡𝐚𝐯𝐞 𝐭𝐨 𝐭𝐚𝐤𝐞 𝐨𝐭𝐡𝐞𝐫 𝐦𝐞𝐝𝐢𝐜𝐢𝐧𝐞𝐬.
𝐁𝐮𝐥𝐦𝐚 𝐓𝐚𝐭𝐢𝐲𝐚𝐦𝐚
𝐈 𝐰𝐚𝐬 𝐬𝐮𝐟𝐟𝐞𝐫𝐢𝐧𝐠 𝐟𝐫𝐨𝐦𝐜𝐚𝐧𝐤𝐞𝐫 𝐜𝐨𝐫𝐞𝐬 𝐚𝐧𝐝 𝐬𝐭𝐚𝐫𝐭𝐞𝐝 𝐦𝐲 𝐭𝐫𝐞𝐚𝐭𝐦𝐞𝐧𝐭 𝐟𝐫𝐨𝐦 𝐃𝐫.𝐀𝐧𝐤𝐢𝐭.𝐇𝐞 𝐠𝐚𝐯𝐞 𝐦𝐞 𝐞𝐱𝐜𝐞𝐥𝐥𝐞𝐧𝐭 𝐦𝐞𝐝𝐢𝐜𝐢𝐧𝐞𝐬 𝐭𝐡𝐚𝐭 𝐜𝐮𝐫𝐞𝐝 𝐦𝐲 𝐝𝐢𝐬𝐞𝐚𝐬𝐞.
𝐌𝐚𝐧𝐢𝐬𝐡 𝐃𝐚𝐬𝐡